[HOME] [WEB ALBUMS] [PROJECTS] [ARCHIVE] [DOWNLOADS] [LINKS]



PROJECTS



Project MK27: W44




The name 'W44' started when in 1958 Gard Westerhout discovered a nonthermal source and listed this as nr 44 in his catalog. see pdf3.
He mentioned that a Mount Palomar plate was available (P), but there was nothing to see on that spot. This spot is now known as W44.




Westerhout-catalog-detail-01


Soon it was discovered that W44 was in fact a 20000 years old Super Nova Remnant(SNR), emitting synchrotron radiation. In the center the pulsar PSR B1853+01. Later it was discovered that also 1750MHz (OH) maser signals were emitted.
This was emitted from the super nova blast rimm shockfront on the left side (astronomical East) of the blast bubble. The blast ploughs through the earlier, by the star, expelled material.
Later it was argued that water masers could not develop there because the molecule density and temperature was insufficient.
see pdf5

Even on the picture made by the Herchel telescope it is not mentioned.



W44_Herschel_XMM_annot_large
So where does our W44 water maser signal comes from.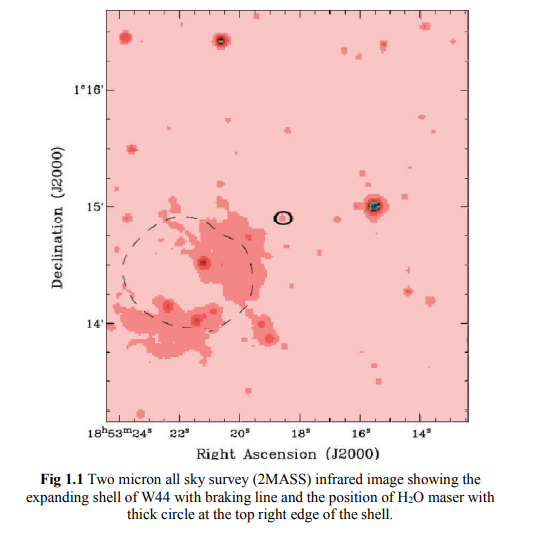 W44-and-H2O maser
It comes from a totally independent region just right (a. west) from W44. It is a star forming region (SFR) and has no connection with W44.
The official name is G34.26+0.15, located here 18 53 18.54 +01 14 57.9.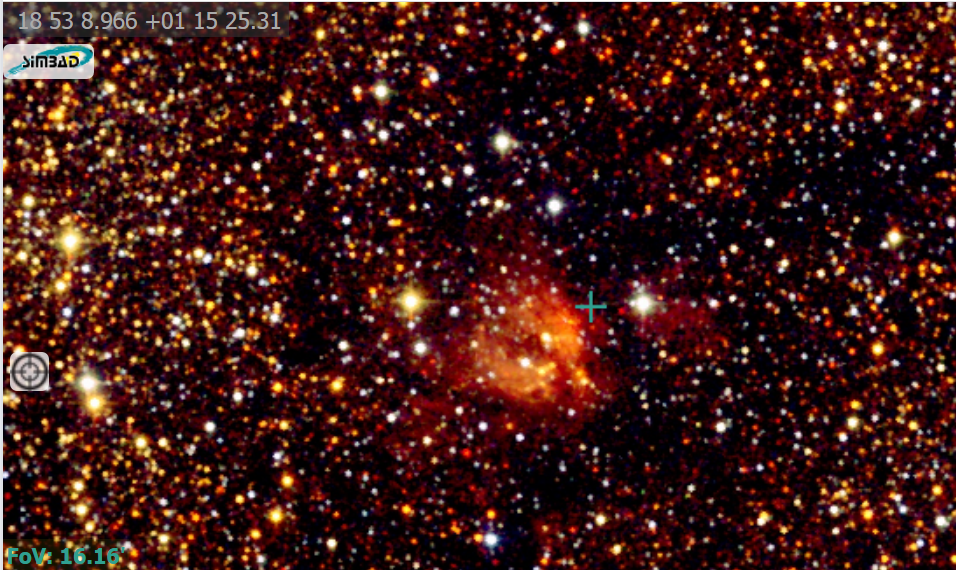 W44-simbad-G34.26p0.15-01

In below paper (6) a map can be seen of the G 34.26+0.15 complex;
The H2O masers are likely to be associated with four young stellar objects (YSOs) and 104 maser spots.
see pdf6
So, it is difficult to entangle the peaks and assigning them to a specific YSO.

We average 3 days of observation. It can be seen that the second peak on 56.6km/s is also present just as can be found in the maserdb.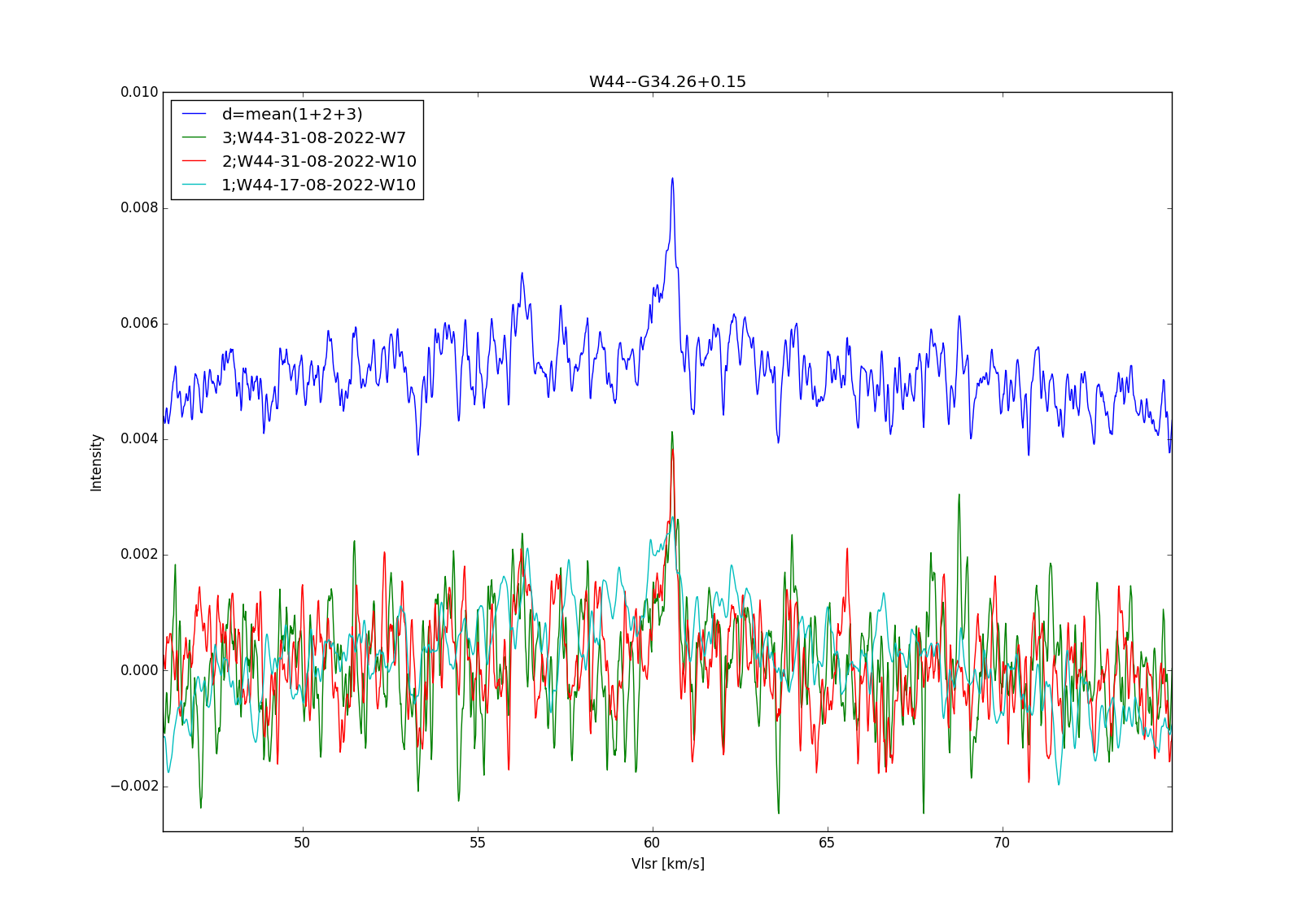 W44-sum1-2-3


pdf1 :#1-STAR FORMATIONS NEAR THE SHOCK INTERFACE OF W44 SNR--13553-A-2019
pdf2 :#2-G34.26+0.15-A-AND-B--Avalos_2009_ApJ_690_1084
pdf3 :#3-Gard westerhout--catalog--1958BAN....14..215W
pdf4 :#4-Maser-Emitting Remnants--JohnHewitt_HEGPW2010_NYC
pdf5 :#5-SNR-maser--Claussen_1999_AJ_117_1387
pdf6 :#6-Outflows--G34.26+0.15--npasj63-1293








Michiel Klaassen Februari 2023